Varsity Construction takes great pride in every project's experience, expertise, quality, and customer service. Varsity's mission is to provide the highest level of craftsmanship and complete satisfaction from the start to the completion of each project. To understand the needs and expectations of each client, Varsity values strong communication with every customer in a professional manner.
As a third-generation artisan, Dustin Bates was deeply entrenched in carpentry from a tender age. Seeing his father and grandfather deriving immense pride from their hands-on craftsmanship left an indelible impression on him. These early experiences kindled a profound desire within Dustin to carry forward his family's cherished heritage. After his academic journey at Kansas State University, Dustin's influence extended across the picturesque Flint Hills region of Kansas, spanning from Manhattan to Topeka. Initially, as a general contractor building homes, Dustin soon embraced a grander vision, venturing eastward to establish his construction enterprise, Varsity Construction.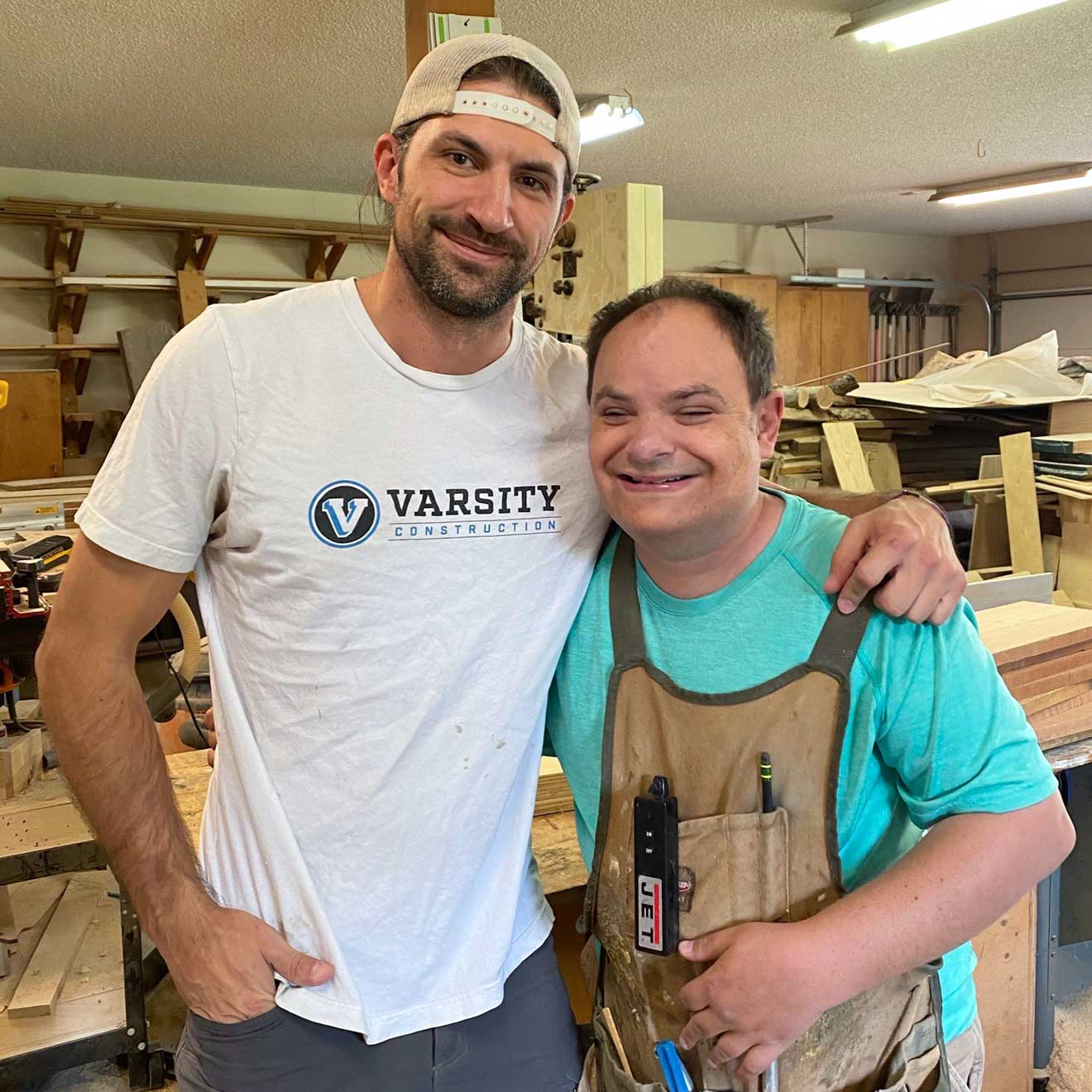 "… the goal is always to create great work that inspires others and brings people closer together with each new project completed."

Dustin's reputation continued to ascend as he immersed himself in Kansas City's distinguished custom construction and building milieu. His mastery of craftsmanship and unwavering commitment swiftly garnered well-deserved recognition, propelling him into the spotlight of local home improvement shows such as "Home Remedy" and "ShowMe Renovation." Moreover, due to his ongoing cultivation of positive relationships with local commissions, Dustin was invited to contribute to the Big Slick Charity Weekend in 2022 and 2023. This testament to his commitment to craftsmanship and community further exemplified his notable presence within the industry.
Dustin's innate collaborative drive guided him to form a dynamic alliance with acclaimed local designer Jennifer Bertrand, resulting in a potent synergy that has contributed to many makeover undertakings for their discerning clientele. Infused with an unwavering commitment to precision, Dustin's remarkable ability to transform abstract creative concepts into tangible masterpieces made him an indispensable and esteemed collaborator.
Varsity Construction's essence lies in its ancestral bond of collaborative craftsmanship. Dustin Bates and Justin Biens synergize on Varsity's custom projects, sharing a lineage of skilled carpenters and specialized metalwork. This familial ethos extends with Dustin's brother Dwayne and aspiring carpenter nephews, cementing a united commitment to crafting exceptional creations.
Dustin's fervent engagement with imaginative minds fuels his passion for bespoke carpentry. Each project seamlessly merges ideas into reality, showcasing his unwavering commitment to originality. With a steadfast aspiration to create unique, unforgettable experiences, Dustin envisions his work as an inspiring wellspring, fostering unity and connections. His dedication to connecting with innovative minds deepens his love for custom carpentry, turning each project into a distinct collaboration where client ideas transform into unparalleled timeless solutions.
The goal is to craft lasting memories and meaningful experiences. Dustin hopes his creations will inspire, bringing people closer together through custom pieces that contribute to cherished environments, forging lasting connections among friends and family for years to come.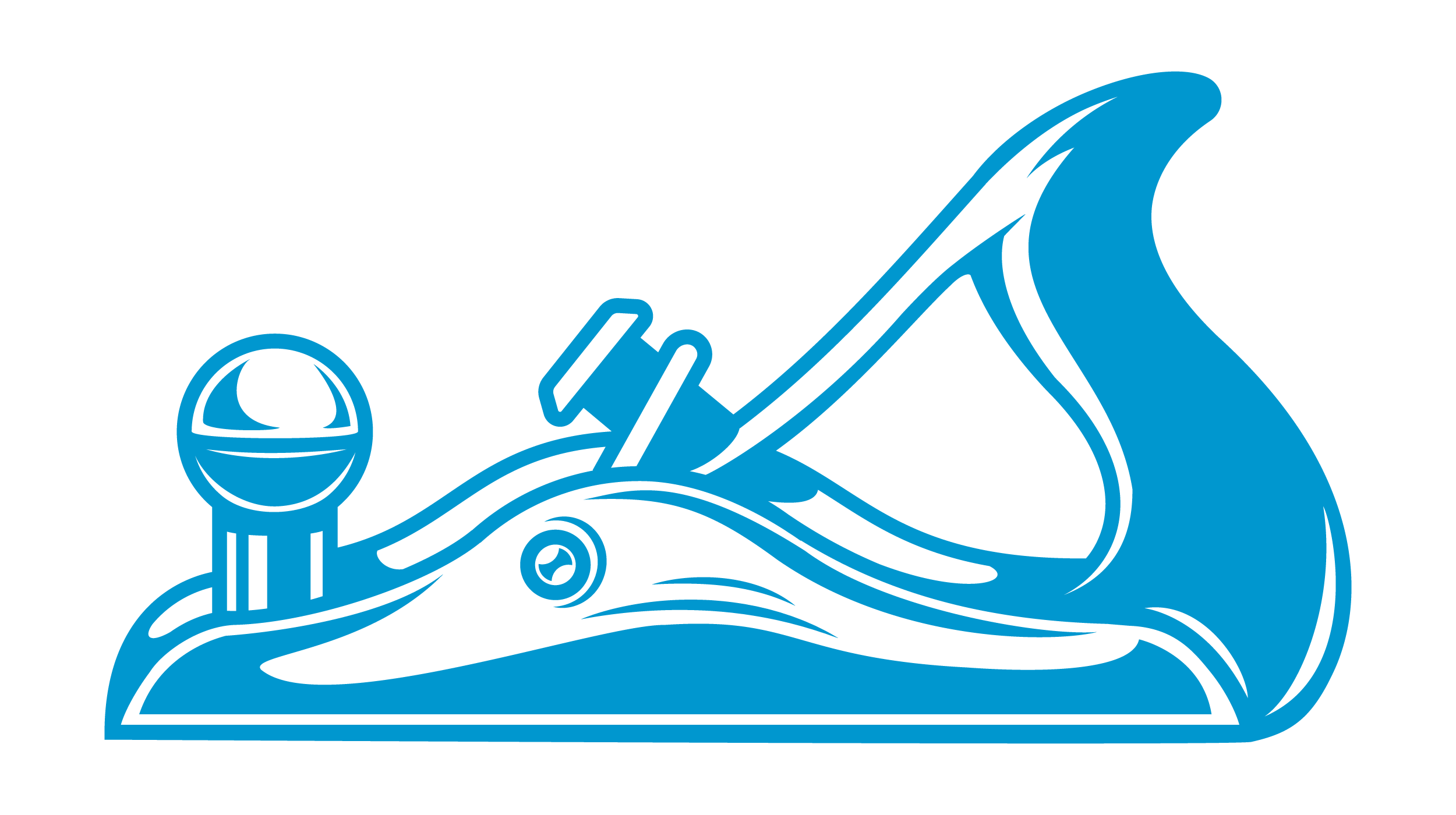 Unleash the potential of your dream project with Varsity Construction. From home to office, we can help you transform any vision into a reality – let's get started today!